Choosing the Appropriate Size for your Banner Stand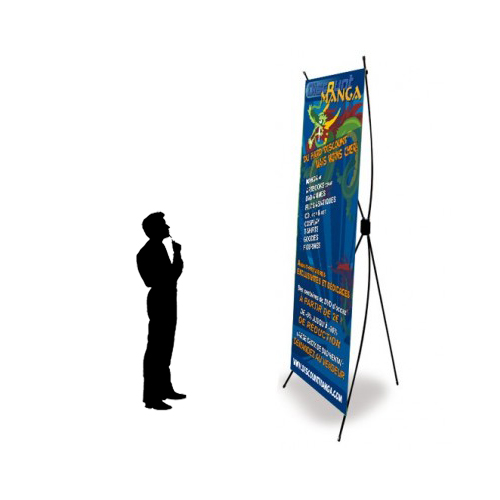 Banner stands are one the best inventions made for advertising and marketing. Banners stands help to eliminate the process of hanging up the banner which can sometimes be a dreadful task. Banner stands are a 2-in-1 deal where you can place your banner is already set on a stand so you do not have to find an area to hang. In addition to being easy to use, banner stands are also very versatile in that they can be placed practically anywhere. In terms of marketing, banner stands are a very effective means of promoting your product or business. Along with advertising flags, banner stands are the most popular tools to use for advertising especially for companies that are working with a smaller budget. Banner stands are affordable and far more effective than the typical flyer or business card.
The function of the banner stand is just as important as the size of it. This is because a large size may not be suitable for a small tight location. You need to find the perfect size banner stand for the area that you are going to display the banner stand. For instance, if a small banner stand is placed in a huge area such as a big event, chances are people will not see or notice it. On the other hand, if you place a large banner in a very small or tight area, it may become a distraction and even an inconvenience. Here are some tips on how to choose the right banner size for your advertising needs:
If you want to place a banner stand in your office or even waiting area, you might want to opt for something that is retractable and a little smaller.
Opt for a larger banner stand if you are advertising a special for a restaurant or business. Something that you place outside of your storefront should be something that is larger in size.
Size of your banner should depend on the space you have. Avoid placing larger banner stands in small areas.
Choose a size based on the type of message you are trying to send across to your audience. For instance if your message is short, it is a good idea to keep your banner small and vice versa.
Be sure to measure the area you plan to place your banner stand, before choosing the size of your banner stand.