How to Make the Most of a Roll-Up Banner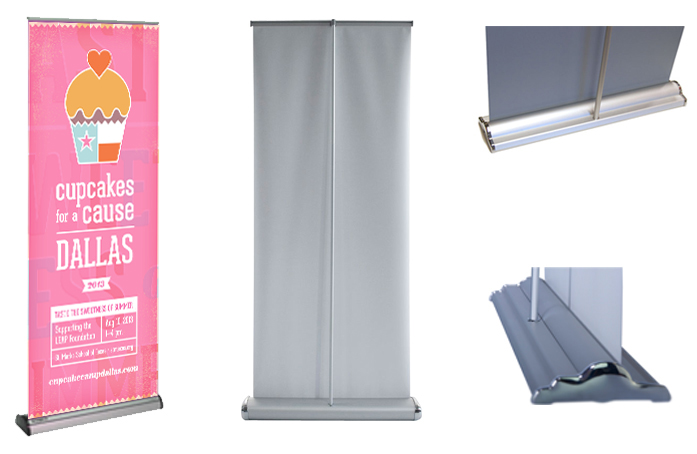 When it comes to advertising your brand, marketing tools such as banners and advertising flags are very crucial to drive sales and traffic to your business. Banner stands have become increasingly popular in recent years due to its versatility and effectiveness overall. The roll up banner in particular is very widely used because it is so large and can be noticed from a distance. The roll up banner is very popularly used at trade shows in particular to help companies and brands stand out from all their competitors. In addition, they are often used as backdrops at trade shows to help promote products and create brand awareness. Here is how you can make the most of your Roll-Up Banner:
The materials used in roll up banners are high quality and will not be wrinkled very easily, so you can place roll up banners just about anywhere. Place them both indoors and/or outdoors to help promote your brand.
Think about the message you are sending out to your audience. Are you conveying the right message? Be sure to include the information you want to reach to your audience.
When designing your banner, be sure to use color combinations that will help you stand out. However, avoid using colors that can come off at distractions. Use one color that will stand out but you don't want to overwhelm your banner with many bright colors.
Place your banners in areas that have the most traffic. Facing the street or parking lot is a good idea because cars that pass by will be able to see your banner.
Maintain your banner regularly to help it last for many years to come. If you spot a small hole, fix it right away before it gets bigger. With proper maintenance and upkeep, you banner should last a very long time.
Opt for a size that is suitable for the location you will be placing your banner. It is a good idea to measure the area you want to place your banner before your order it.