Tips on How to Design an Attractive Banner Stand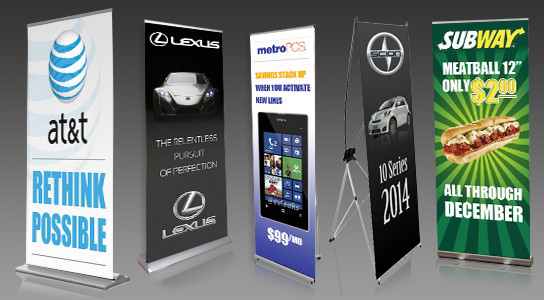 Banner stands are very popular marketing and adverting tools that most businesses use to promote their product or brand. Banner stands are versatile in that they can be used both indoors and outdoors. Similar to banners, banner stands are customizable to your advertising needs with any graphics and text. The great thing about banner stands is that it avoids the troubles of hanging up your banner, the banner stand is an actual stand with the banner you design so it is almost a 2-in-1 deal.
Businesses nowadays are opting for banner stands instead of banners because it saves them the trouble of hanging a banner especially in locations that are very high and hard to reach. With the banner stand, it can be placed anywhere outside the store or inside. All the banner stand requires is a surface that is flat. Banner stands are very effective similar to advertising flags because they will help passing people notice your business or product.
Designing a banner stand is just as simple as designing at banner or advertising flag with our online design tool. Our banner stands are highly customizable and can be made to exactly how you want. Here are some tips for designing a banner stand that will get your business noticed:
Use colors that complement each other. The last thing you want is for your banner stand to be a distraction. The point of making a banner stand is to advertise for your business and help it stand out.
Include images to help make your banner stand more personal. When you add graphics, people are more likely to be drawn to your ad because they can see an actual picture of what you are advertising.
Be creative and make a border for your banner stand. This will help draw attention to it especially if the colors stand out.
Use fonts that are suitable for the message you are trying to send.
Make your message short and sweet. Too much text on your banner stand will make it hard to read and sometimes it can also be a distraction.
Design your banner on paper before you contact your printing company. This will give you and them a better idea of how exactly you want the banner stand to come out.
Ask you printing company to view a proof of how the final product will look like before the final product is printed. This way you can fix any errors or make any changes before things are finalized.